Online Encounters March 2020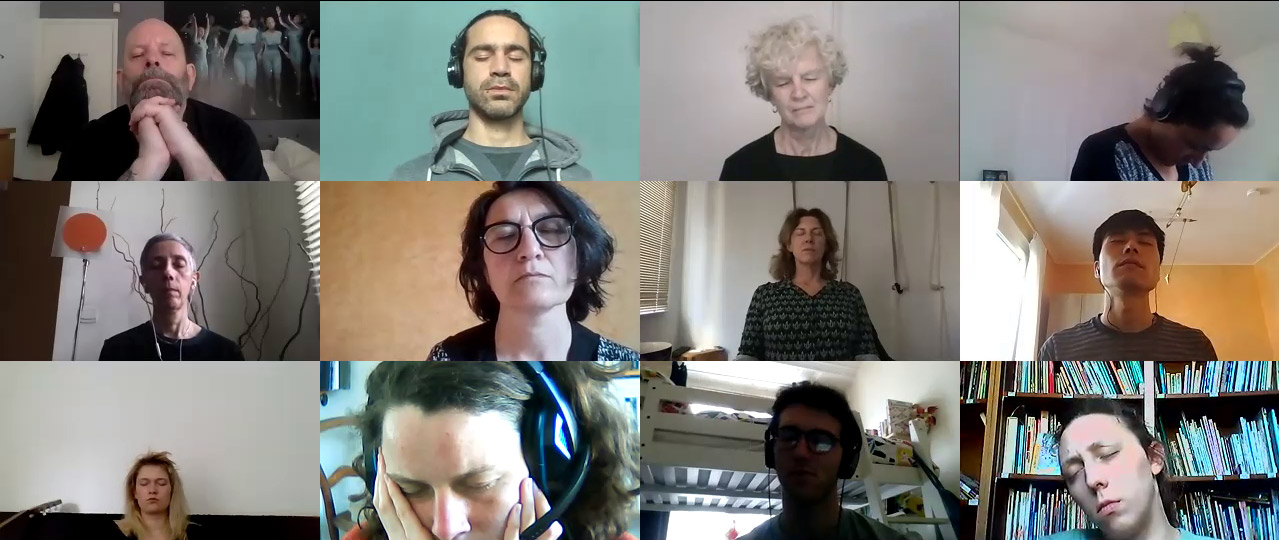 Due to the coronavirus outbreak, we are more or less forced to stay at home - but thanks to amazing people around the world, there are numerous activities organized online. This is a memorandum of my online encounters in a chronological order.
X-tech studio: Creative Coding
Takawo gave a series of introductory lectures about p5.js in Japanese as part of X-tech studio program.
Cheers for Fears: Staging Complexity
Colleagues from the Academy of Media Arts and the Academy for Theater and Digitality organized a conference that people can join by zoom for discussions and by YouTube for passively watching the streaming.
Eulerroom
Eulerroom has been organized as an online event for years, live-coders streaming their performances over a weekend. It was nice to see some friends around the world performing at the same event.
NxPC 10th Anniversary
Kei Shiratori × Ayumu Nagamatsu × Kakuya Shiraishi
#NxPC10th pic.twitter.com/p2b4XjZd7F

— NxPC.Lab (@nxpclab) March 20, 2020
NxPC.Lab is a project from IAMAS, a media art school in Ogaki, Japan. The VJ-and-DJ event took place for its 10th-anniversary at Circus Tokyo and live-streamed.
AMCJ #006
3/24まで三日間配信アーカイブを閲覧可能ですhttps://t.co/0h10GfOAMf#amcj @taito_otani さんによるp5.jsを駆使したMax/MSPのUI開発の解説中。#p5js #ableton #maxmsp pic.twitter.com/verko3EVra

— AMCJ (Ableton and Max Community Japan) (@AMCJ_Official) March 21, 2020
Originally planned as a offline event, Ableton and Max Community Japan organized a performance and a workshop featuring DIY Max4Live devices (in Japanese).
Creative Code Berlin
Creative Code Jam is starting! Join us at: https://t.co/pbwyNLHkyo pic.twitter.com/A9kyHVvRJ6

— Creative Code Berlin (@CreativeCodeBLN) March 21, 2020
Creative Code Berlin organized an online coding jam, moved from their regular meetup at co.up in Berlin. Please see my article for details.
Low Frequency Skies
I've been hosting daily lunch breaks on Jitsi meet for about a week now. Trying to keep some friendly casual social connection in these turbulent times. Looks like it's working ;) https://t.co/1xC5nIwfMs

— Raphaël de Courville (@sableRaph) March 24, 2020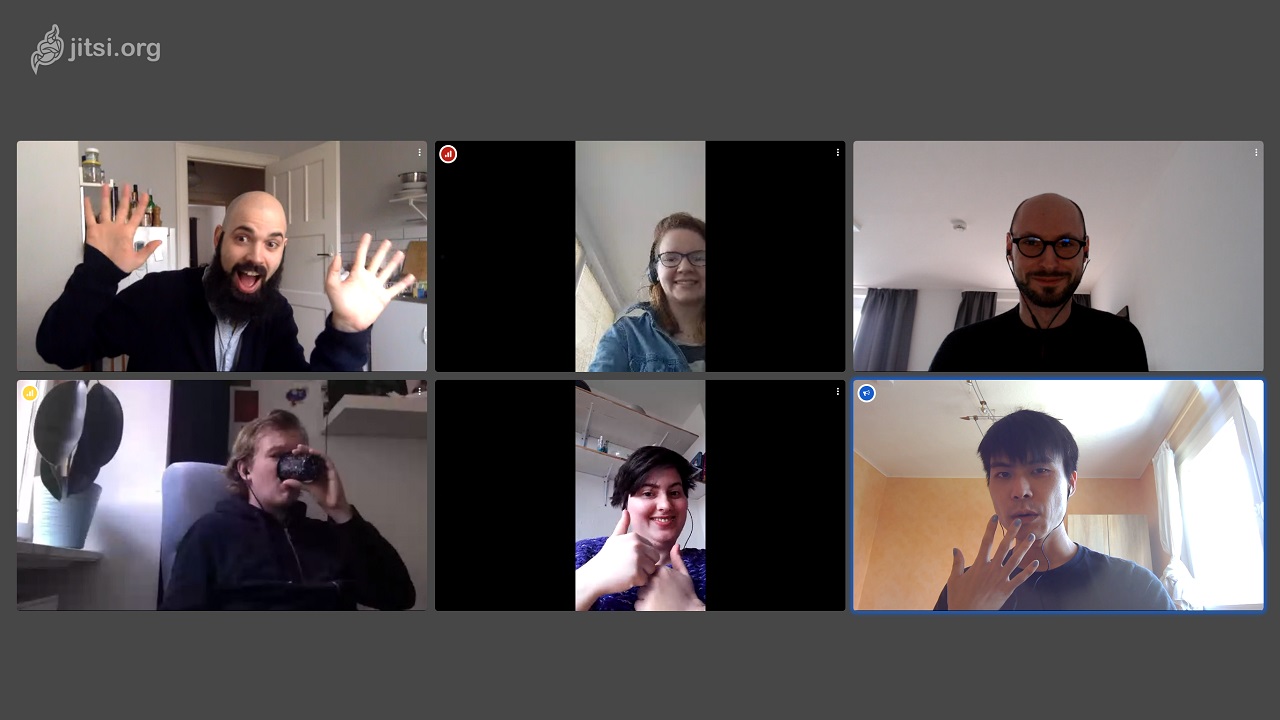 Raphael, the host of Creative Code Berlin, has a daily lunch session on weekdays on jitsi.
VJ Gairon
VJ Gairon organized a panel about video jockeying as part of their regular program (in Japanese).
Shannon Stewart
A friend of mine, Shannon Stewart offers a movement session online.
Distant Feelings
Annie Abrahams has been organizing online sessions for years - and finally I joined the contemplation session (cover photo).
Vivet+ Sound x Interaction
Hiroki Matsuiのパフォーマンスが始まりました。https://t.co/WXQBr27LUm pic.twitter.com/m2xdDPScGd

— VIVET+ (@vivet_plus) March 28, 2020
Vivet+ switched their TidalCycles workshop and performance into a live-streaming.
NL_CL #1
iii and Netherlands Coding Live organized a live streaming event with music performances and artist talks as the first edition of their NL_CL format.
Mokumoku-kai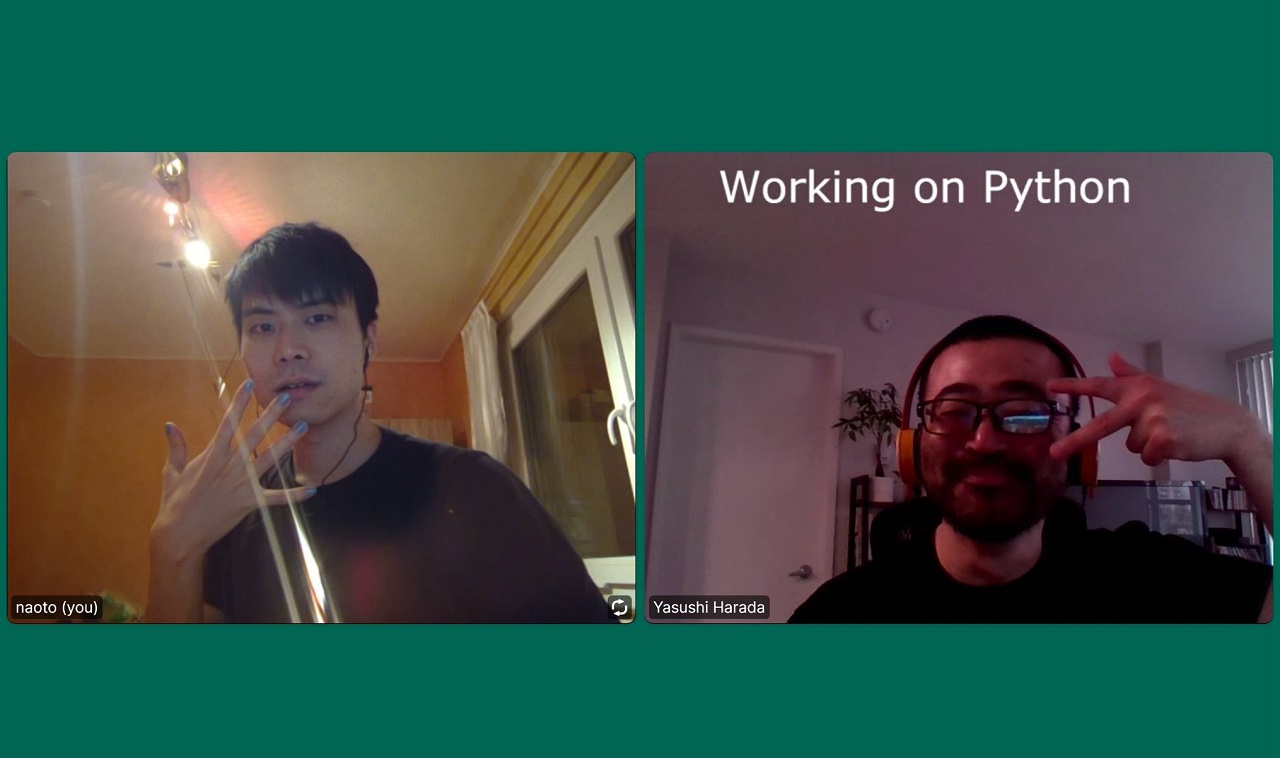 I had a small coding jam session with @chimanaco in Vancouver, Canada and Elena in Cairo, Egypt.
Derrick Schultz
Derrick is a friend from sfpc Machine Learning Literacy workshop, and he is offering livestreams and online courses about machine learning art.