Virtual Exhibition 003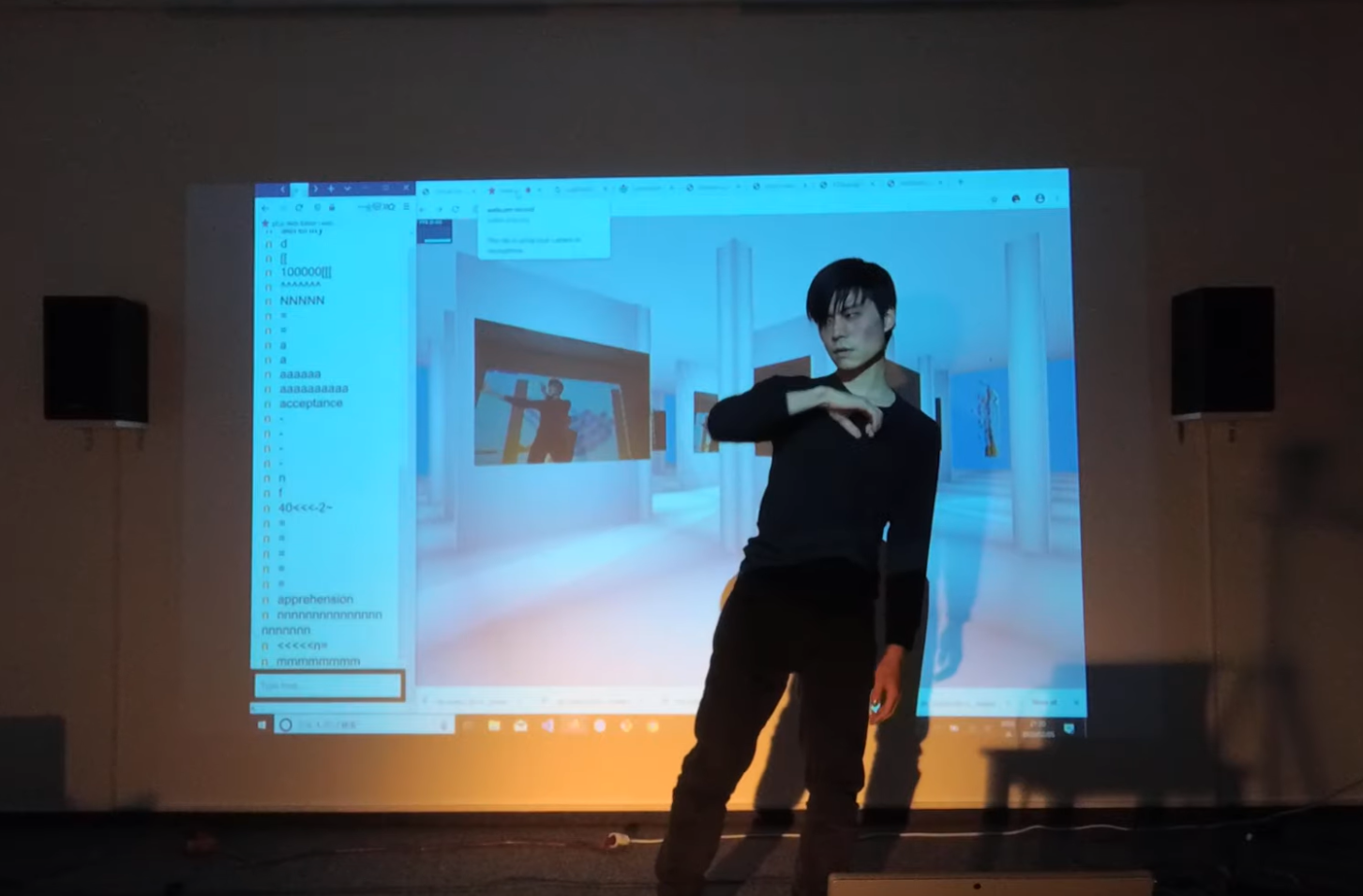 Work in progress, performed on Feb 5, 2020 at Phil Collins' seminar showing at Academy of Media Arts Cologne.
Video is available on YouTube.
Exhibition can be accessed here (Chrome only).
Thanks to Hend Elbalouty, Rubee Fegan, Claire Delarber and Phil Collins for organizing the event.
Thanks to Yusuke Hayashi (HAUS) for p-code.